Hassle Free Trading
Starts Here!
TradeKaiju helps businesses effectively trade commodities and access accurate market intelligence for effective decision making.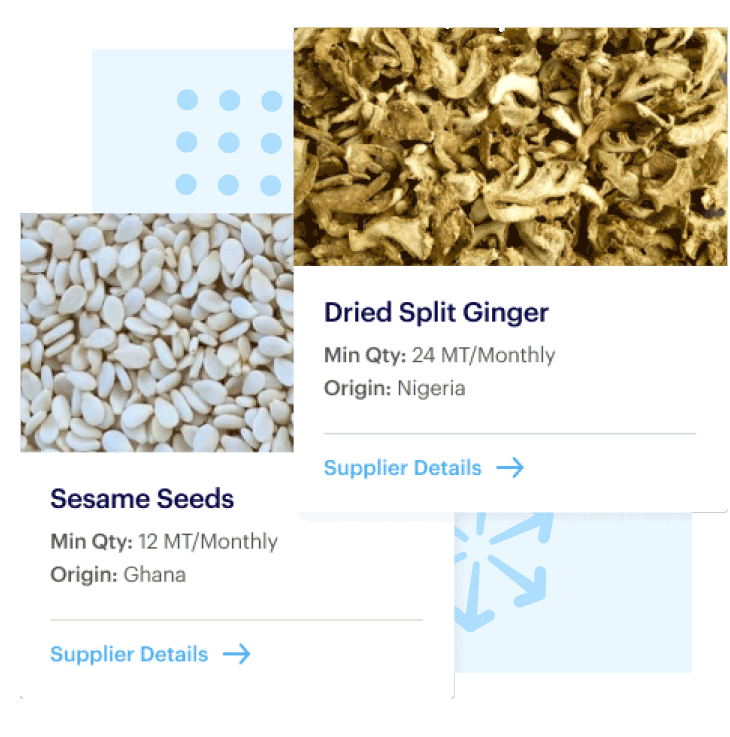 Commodity
Marketplace
Employ an extensive network of key commodity supply chains, compare pricing and speak directly to a variety of verified suppliers and procure commodities cheaper and easier.
No intermediaries; Better margins
Real-time access to pricing and supply availability data
Quickly adapt in response to changes in demand/supply
Market Information & Data Intelligence
Instant access to key information, data, statistics and insights from African markets to help you make informed investment and purchase decisions.
Valuable supply chain, market data and policy insights
Gain share in foreign markets without physical presence
Real-time access to emerging investment opportunities
Safe & Efficient Platform
Leverage on our rigorous verification process that suppliers and buyers go through on our platform to minimize the risk of potential scams or incomplete transactions.
Increase business efficiency
Reduce operational overhead
Are you a supplier or manufacturer?
You can join our global network of Suppliers by posting your products and opportunities thus gaining access to more customers and connecting with the African trade community.